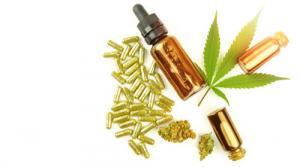 As an entrepreneur owning a CBD hemp store, you must be aware of the important factors for achieving success in the industry. Experienced owners follow numerous practices, which help them provide all of their customers with the details required to make informed buying decisions. Let us take a look at some of those things that can make or break your hemp CBD oil store business. All of these and more factors will possibly help in transforming usual visitors into repeat purchasers, or rather loyal customers. So, fingers crossed and continue reading to know more.
Certificate Of Analysis
Some refer to this document as a third-party laboratory test report. It should give potential customers a clear idea regarding the purity and the nature of ingredients of the concerned product. A certificate of analysis (COA) may be a part of the procedure of making consumer packaged goods, but it is typically not given to the end customer. Conversely, in the cannabidiol market, it helps to prove that an item contains the cannabinoids it claims and that it lacks too much THC and other contaminants.
Informed people look for third-party laboratory test reports to know about the different ingredients of the CBD goods. So, being the owner of the business, you must not only make your CBD product's COA accessible to customers but also treat them as informed individuals. In many American states, QR codes are a must-have feature on CBD product packages to let the customers access COAs. It is rapidly turning into an industry-standard, so you do not want to miss out on something this significant when it would become so.
Many businesses make a mistake by giving customers certificates that contain the findings of their laboratory. This move may not be as effective as offering them the findings of a neutral laboratory. Successful businesses realize this, and consequently, they send samples of their products to third-party laboratories. By following the footsteps of those successful CBD brands, you can build a level of customer trust that your laboratory may not help you to create.
Another thing to remember is that only CBD product samples are tested for their purity and quality, so its results may not affect the whole product line. Just because some samples may end up being tested as being pure and excellent products, it does not mean that every other item would be so. As an owner, you must know this, and you must prepare to deal with possible customer complaints. This brings us to the next point, which is related to this.
Transparent And Effective Communication Regarding The Phytocannabinoid Spectrum
Each CBD item is classifiable as 'isolate', 'broad-spectrum', or 'full-spectrum'. You must know the differences between these three kinds of CBD items to communicate the details regarding the cannabinoid profile effectively to the customers. Here are some basics you would want to know to ensure effective communication in this regard.
CBD Isolate
An isolate-type CBD item contains no phytocannabinoid other than cannabidiol. It may also contain a base oil or carrier oil, depending on what form of product it is. For instance, if it is CBD isolate oil, then it would have MCT oil or some other carrier oil.
Full-Spectrum CBD
This kind of CBD item will contain the entire spectrum of hemp-based phytocannabinoids, terpenes, and flavonoids. So, it will have the effect of all hemp cannabinoids acting jointly, which is described with the word 'entourage'.
Broad-Spectrum CBD
You may think of it as full-spectrum CBD minus tetrahydrocannabinol. The lack of THC in the product is the only thing that distinguishes it from a whole-plant CBD item. Businesses that are unaware of these differences use the wrong phrases to describe their products. This means that they are misrepresenting their products among the audience. Doing it is possibly detrimental to every CBD business.
Word Of Mouth
Ever-increasing research supports the efficiency of cannabidiol. However, this is not an influential factor in buying as much as positive product reviews are. There is not enough research to back the efficacy of CBD in treating numerous health conditions, so potential customers will turn to others' opinions on it. Irrespective of the class of product it is, hearing your loved one say something good about a product they use is potentially reassuring, no doubt! The same goes for CBD products.
A CBD brand cannot directly build positive word of mouth unless it uses deceptive practices for this. On top of this, the FDA does not allow any CBD business to make medical claims about cannabidiol. So, the best it can do to build the WOM is to make quality products. If your CBD items are very good, then it would possibly catch the eye of third-party review websites. Consequentially, people would come across third-party opinions on the products you make. So, the logic here is simple: produce quality goods to cause others to say good things regarding those.