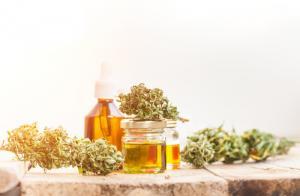 The popularity of cannabidiol (CBD) health and wellness products has resulted in the rapid growth of their market. People are using them for mitigating various common day ailments like headaches, muscle and joint pains, skin issues like rashes and dryness, minor wound healing, and so on. One of the most popular categories of cannabidiol products is edibles like gummies, candies, chocolates, etc., and this is because of the ease with which they can be consumed. In this article, we will explore about CBD lozenges; read on to know more about them.
What Are CBD Lozenges?
CBD lozenges are like the regular ones but infused with the added therapeutic and health benefits of cannabidiol. They are a better option because of CBD benefits like anti-inflammatory, analgesic, anxiolytic, and stress-reducing effects when consumed orally. Shared below are the main reasons why CBD lozenges are good for you.
They Do Not Have THC
Legally available cannabidiol (CBD) products like CBD lozenges are made using hemp CBD extracts that have less than 0.3% of psychotropic THC. Those who do not want to have THC can opt for lozenges made using CBD isolate, i.e.  99% cannabidiol. The hemp plant is a cannabis strain that has lower amounts of tetrahydrocannabinol (THC).
They Can Be Used For Multiple Purposes
CBD has a multitude of therapeutic and health benefits, and hence consuming CBD lozenges is useful for various purposes. It reduces sore throat because of CBD's anti-inflammatory, analgesic, and antibacterial effects. Cannabidiol's effect on the ECS when consumed orally helps to reduce anxiety and stress. Moreover, it gives long-lasting systemic relief from chronic pain for those suffering from conditions like arthritis, neuropathy, multiple sclerosis, etc. Due to these reasons, CBD lozenges are versatile like CBD oil.
No Risk Of Overdosing
CBD lozenges do not have the risk of overdosing because the dosage per serving is fixed. Also, this makes it an ideal option for those who are beginning to use or trying CBD products for the first time. All reputed cannabidiol manufacturers provide detailed product dosage guidelines on their product label, and this avoids error in dosing CBD.
They Are Potent
CBD lozenges made using CBD isolates are highly potent and hence useful for managing chronic conditions like pain and inflammations due to arthritis. Also, it provides quick relief because CBD enters the bloodstream through the mucous membrane, and this increases its bioavailability as it bypasses the gastrointestinal tract.
Can Be Used Discreetly
CBD lozenges are like regular lozenges, and because of this, you can consume them without raising any eyebrows.
These are the important points that you must know about using CBD lozenges for treating the symptoms of your ailments.