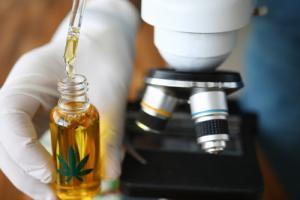 CBD edibles are becoming a popular choice for people to experience cannabidiols therapeutic and medical benefits. Because of this, a wide variety of edibles such as CBD chocolate, gummies etc are available to purchase as well as you can make them at home.  In order to experience the complete benefits, you must identify the correct dose that is suitable for your specific need. Readymade products are available in various strengths and homemade edibles can be tailor-made to your optimal dosage. This primer will discuss the points to consider when determining the dose of CBD edibles.
CBD Strength or Dosage Considerations
Physiology: It is known that there is no standard dose that is suitable for all. This is because CBD tolerance, body weight, age, gender etc determine the effectiveness of CBD for an individual. For example, a heavier person requires a higher dose and vice versa.
Quality of CBD: Two types of CBD extract s are used to make edibles, namely full spectrum extract that has all the cannabinoids from the hemp plant and CBD isolate which is 99% pure CBD. Hence, the effectiveness of the CBD edible depends on the type of extract and the overall quality of the product.
Start Slow:  If you are a beginner it is better to start with a fairly low dose and increase the dose as required. It must also be noted that there is a misconception that a higher dose gives a faster effect, but it is wrong. Moreover, you must know that it takes a longer time to begin feeling the effects of edibles and it lasts longer.
Dosage Guidelines
Pain: These are generally consumed by people as supplements along with other medications. The dose varies from taking 2.5mg to 25mg 3 to 4 times a day. As your body becomes accustomed to CBD you increase the dose to feel the same effects.
Overall wellness: Some people consume CBD edibles as a wellness supplement and in such cases a daily dose of 2mg to 25 mg is fine.
For Sleeplessness: One of the most popular benefits of CBD is its effectiveness in giving a good sleep. Hence, a dose of 5 to 25 mg will give you a good sleep of longer duration.
Anxiety: One of the leading reason for CBD's popularity is its anti-anxiety property due to its effect on serotonin levels and cerebral blood flow. It is ideal, to begin with a small dose and increase as you become comfortable.
These are some of the factors that you must consider in identifying the right dose for your CBD edibles. Because of their availability in different flavours, they are ideal for those who do not like the taste of pure CBD products.