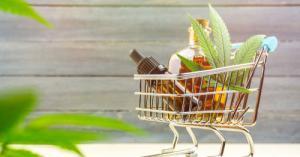 Cannabidiol (CBD) infused products are popular among users because they can be useful for mitigating the symptoms of ailments. Apart from this, they are also used for recreational purposes as well as consumed as health supplements. The physiological effect of this cannabinoid depends on how you take it. In this article, we will look at the benefits and challenges of taking CBD oil gummies.
What Are The Benefits Of CBD Oil Gummies?
CBD gummies are one of the most popular cannabidiol-infused products. This is because they can be consumed easily and are available in different fruit flavors. Besides, they are suitable for those who do not enjoy the unsavory taste of pure CBD oil. CBD oil is the main ingredient used for making them.
The main health benefit of consuming CBD gummies is that they help with stimulating the ECS, which in turn boosts the immune system, improves blood flow, and helps to maintain homeostasis. Keep in mind that the CBD oil used for making gummies contains phytocannabinoids that are similar in structure and function to the endocannabinoids naturally produced by our bodies. So, consuming them can help with restoring the balance of the ECS.
What Are The Advantages Of CBD Gummies?
The main advantage of CBD gummies is their convenience, i.e. they can be carried easily and consumed discreetly because they look like regular gummies.
CBD gummies are one of the tastiest cannabidiol-infused edibles, and this makes them popular among all types of users.
The dosage of cannabidiol (CBD) per serving of gummies is fixed, and the risk for overdosing is minimal. Also, this makes the dosing easy, especially for those who are starting to use CBD.
What Are The Challenges Of Taking CBD Gummies?
The main disadvantage of taking CBD gummies is that it has a long onset time, i.e. 45 to 60 minutes. This is because they must pass through the digestive system so that CBD is absorbed into the bloodstream through the intestines.
CBD gummies have higher amounts of calories. So, it is not suitable for those who are trying to maintain weight.
Finally, compared to CBD oil, the price per serving of CBD gummies is higher. This is because gummies are expensive to produce as they require other ingredients.
Finally, it is recommended to consult a physician before taking CBD gummies.