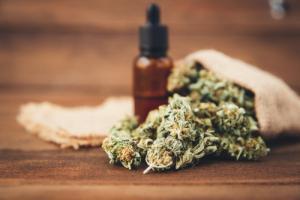 One among the recent CBD products in the market, CBD honey sticks have gained immense popularity. CBD honey sticks are exactly what they are named; they are honey sticks infused with CBD. You can find CBD honey sticks in two types. The first is a solid stick made of hardened honey infused with CBD. The second type is a straw that is filled with liquid CBD and is a more common option.
Honey is regarded as a superfood that offers a wide range of health benefits. Combining CBD with honey amplifies the benefits of both.
How Do You Use CBD Honey sticks?
CBD honey sticks have appreciable versatility and thus there a few ways you can use them. You may use it as a food additive or as a topical.
Here are some of the ways you can use CBD honey sticks.
Hardened CBD honey stick is a delicious snack. They are the quickest of CBD edibles to make and are much healthier than CBD gummies.
You can replace sugar in your tea with CBD honey, a perfect swap for CBD users. You can use both liquid and solid CBD honey for this.
To get a quick CBD dose, pour the liquid honey directly to your mouth. You may hold it under your tongue for a minute or two to get the benefits of sublingual CBD consumption.
Honey is good on the skin even though it is sticky. The topical application of CBD honey includes the direct application on the affected skin areas. You may also try making hand lotion, lip balm and more using CBD honey.
CBD honey can be added to edibles to give them an impressive flavor.
What Are The Benefits Of CBD Honey Sticks?
Honey is a completely natural product: Some CBD products, especially oral ones come with various artificial flavors. However, CBD honey is 100% natural.
Honey is good for sore throat: Honey is generally considered as a home remedy for the common cold because it has the ability to ward off viral attacks.
Better versatility and portability: We can consume CBD honey sticks in many different ways, a feature that increases its worth. To get a quick dose of CBD whenever you like it, you can carry CBD honey sticks with you.
CBD honey stick is an easier way to get all therapeutic benefits of its major ingredients, CBD and honey.