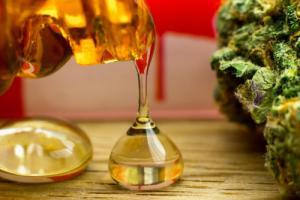 As we all know CBD gummies are one of the most favorite medicinal supplements of common people. Many people are using CBD for the treatment of conditions like pain, epilepsy, seizure, etc. From the reports on a study conducted about the diet of athletes, it was found that many of them are having CBD on a daily basis. We all know that the lifestyle and diet of athletes are different from that of normal people and some of the benefits CBD can give to them are as follows.
Faster Recovery
The athletes need to undergo tough training to maintain their fitness and also to excel in their events. Sometimes, they will have to push their body more than their maximum limit to achieve their dreams. Hence injuries are their constant companion. However, it is necessary to properly attend to injuries or else it can lead to bigger tragedies. But they don't have enough time to wait for full recovery. This is the reason why some of them have added CBD to their diet because it will help in providing faster recovery to them.
Better Relaxation
As mentioned above in this article, proper rest is required along with hard training for properly maintaining the fitness of an athlete. But due to the injuries and pain, most of them may not be able to sleep properly. It is not an option for them to have sleeping pills because it will affect their performance. Since CBD is effective in providing better sleep, many athletes are using it regularly. CBD is not only effective in making the user sleepy but also efficient in providing better relaxation in a short time. Thus it is an ideal relaxation drug to the athletes.
Reduces Anxiety
Excitement is a necessary thing of an athlete because it will help them to be energetic and active. But sometimes the excitement may cross the optimum limit and will result in anxiety attacks. It is a major problem because it will affect their concentration and also their performance. As a result, some athletes have started using CBD gummies before entering the ground. This habit will help them in controlling their senses and also in managing anxiety attacks.
The above mentioned are some of the benefits of using CBD in the life of an athlete. It is a perfect medicine to keep them strong and fit.