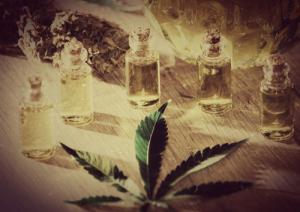 CBD is a herbal medicine that has gained popularity in the past few years. Since it is effective in the treatment of several diseases like anxiety, depression, epilepsy, etc., it is being used by many people around the world. CBD is available in many forms. It includes products like oils and pills to edibles like chocolates and gummies. The CBD gummies are one of the most commonly used CBD products around the world, because it has the following unique features compared to other CBD products.
Easy To Consume
CBD gummies are similar to normal sugar gummies. The only difference between those two products is that there will be traces of Cannabidiol in CBD gummies. Even though it is a medicinal supplement, it has all the features of a sugar candy. It makes the CBD user to comfortably take their medicine without the hardships of taking a pill. It helps the patients to enjoy their medication like having a sweet dessert. This is the most unique feature that makes CBD gummies different from other CBD products.
Non Psychoactive
THC is the element present in the cannabis plant that offers a psychotropic effect on its users. Even though CBD is extracted from a plant that is falling under the same family of cannabis, there is little presence of THC in it. Therefore, the usage of CBD will not make a person feel high. Due to the absence of THC, a person will feel more active and focused after consuming CBD.
Long Lasting Effect 
It is known that CBD can be consumed both orally and also by vaping. Even though vaping is the most preferred method to use CBD to get an immediate effect, many people are consuming CBD orally because it can make the CBD stay in the human system for a longer time. Since CBD gummies are mixed with sugar, it takes more time to get digested. Therefore, the effects of CBD gummies will last in the human body much longer than other edibles.
 CBD gummies are one of the best modes to infuse CBD because this method will not harm the internal organs such as lungs and heart. It is also preferred by many people because it is easy to dose like CBD pills. There are a lot of CBD products available in the market and the gummies are on the top list because of its combination of delicious taste and unique qualities.