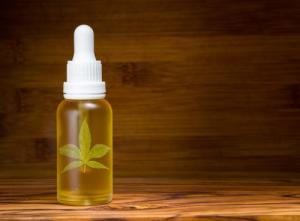 CBD is becoming more and more popular in the past couple of years because of the numerous health benefits it offers. Through many studies, we now know that CBD possesses many therapeutic properties and makes it the best natural remedy for many of the health problems that affect the human body.
CBD pills have grown into one of the most popular methods of consuming CBD. This is because it offers a discreet way to consume CBD and reap its health benefits. Let's take a look at some of the important uses and benefits of adding CBD pills to your routine.
CBD Pills Uses
CBD pills are very beneficial in the treatment of many of the health problems that affect us. When you consume CBD pills, the CBD present in them will interact with the vanilloid receptors in the brain. These receptors are responsible for regulating pain perception and this interaction of CBD with these receptors will reduce pain and inflammation. Another advantage of CBD pills is that they help in alleviating nausea. This makes CBD pills an effective remedy for pregnant women to manage morning sickness. CBD's antioxidant properties help in protecting your brain from free radical damage.
Recent studies are showing that consuming CBD pills will help in inhibiting the growth of cancer cells. They are also widely used for reducing the severity and frequency of seizures, which makes CBD pills an effective treatment option for epilepsy.
CBD Pills Benefits
Most people prefer CBD pills over other CBD products because it is a discreet way to consume CBD. Since most people consume some forms of pills for their health problems, you won't stand out when you consume CBD pills. Just pop one CBD pill in your mouth and take a sip of water.
Unlike THC, CBD is a non-psychoactive compound and its interaction with the receptors in your brain is very different from THC. That means CBD won't create a euphoric sensation like THC. However, it is commonly advised to take CBD pills in small doses to avoid any possible complications.
The main benefit of CBD pills over other consumption methods is that it offers long-lasting effects of CBD. This is mainly because CBD in the CBD pills is broken down during the digestive process and the digestion usually lasts for many hours, thus keeping CBD in your body for longer.