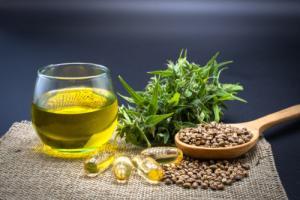 Are you planning to purchase a CBD product derived from hemp? If yes, it is important to know the place it is sourced from. This is because the quality of the source of industrial hemp determines how good (or bad) the eventual product will be. Good hemp growing location will have the soil free of contaminants. Here is a list of the top five countries that grow quality hemp. Note that we are ranking these as per the quantity of the herb produced.
China
China once grew hemp mainly for survival food or fiber. After the Second World War, it saved several Northern China based individuals from starving. The government of China backed the industrial cultivation of this herb. This allowed it to grow on a land of up to about 1,01,171 hectares. Some US citizens noted China's application of hemp in the wartime. After a while, many of them argued against the hemp prohibition, to see the versatile applications of it implemented in America.
Canada
As per the government agency responsible for hemp license distributing, namely Health Canada, agriculturalists had an 80% growth in industrial hemp cultivation between 2016 and 2017. Harvesting occurs mainly in Saskatchewan, Alberta, and Manitoba provinces. Much of its cultivation pays attention to extracted seeds to make several products.
The United States Of America
Experts often argue that the US-grown industrial hemp is the best. However, in terms of quantity, it does not come close to other hemp growing nations. This is because the plant was legalized only under the Trump administration. Ever since the Donald Trump-led US government signed a hemp farming-related act into law, there has been a renewed interest in the plant's cultivation. Presently, most hemp plants are grown to help produce cannabidiol goods in the country. The nation imports other types of plants that are utilized in textiles, hempcrete, or fabric.
France
Hemp has primarily been utilized for nautical applications, textiles, and animal breeding after the Neolithic periods. Hemp's production came down to the point of extinction after cotton was introduced. Anyhow, the plant's production started to pick up pace six decades ago, and it revived over time. There was no reason for it to stop because hemp was not banned here.
Chile
In the valley of Quillota, hemp production trace back to the year 1545. Hemp has been utilized for numerous purposes, most notably army support and shipping. However, according to some sources, seed oil manufacturing is the primary application of this plant in Chile.