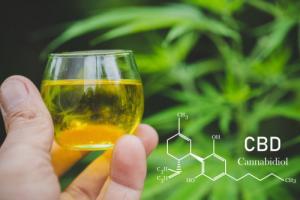 Cannabidiol has therapeutic properties, so it is proven effective for several medical issues, including stress and pain. It is added in many different kinds of products, including cosmetics. The beauty products are a part of the bigger CBD topical market. The CBD beauty products market is expected to be worth $1 billion by 2025. Keep reading to know the ways in which CBD is possibly helpful with regards to skincare.
It Offers An Organic Way Of Keeping Skin Healthy And Soft
Cannabidiol is a tempting skincare option, unlike the other cannabis-based phytocannabinoid named tetrahydrocannabinol. THC can give you a 'high', but CBD cannot. It works in a way that is different from THC. CBD has calming or soothing effects, plus it can help to make your skin soft.
The human skin can have rashes, stiffness, redness and so forth. The skin is not easy to manage as it is the largest organ of the human body. So, it may be exposed to many different kinds of things that cause certain complications. Cannabidiol has inflammation-reducing properties, which not only soothe the skin but also change its feel and look positively.
It Helps To Control Too Much Sebum Production
Many people have acne vulgaris and the pimples that come with this skin condition. The human body has sebaceous glands, which are responsible for secreting its own oils. These secrete sebum, a substance that can make your skin oily. This situation can cause not only clogged pores but also acne. To be more specific, it can contribute to your hair follicles being clogged, which can then cause acne vulgaris and pimples. It is fortunate that cannabidiol can help to offer skin hydration and control too much sebum creation.
Can All People Utilize Cannabidiol As A Skincare Product?
Technically, yes. This is since cannabidiol is possibly not harmful to the human skin. CBD may go well with every type of skin. Do you experience any skin issues now? If not, you could get CBD massage regularly to keep your skin from being at risk.
If it is hypersensitive, has irritation and is allergic to any skincare item, then get in touch with a dermatologist before utilizing CBD for skin. In this case, you might just have to utilize cannabidiol in a way other than topically. For instance, the medical professional may recommend using it orally, i.e., as capsules or candies.