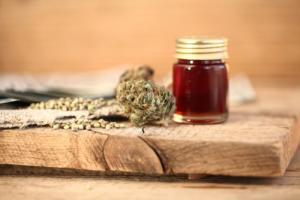 CBD is being widely used by millions of people around the world and most of them are asking a serious question, "Can they give it to their children?" CBD is a cannabinoid compound present in the cannabis plant. That is one of the main reasons why many parents are hesitant to give CBD to their children. However, most of them don't know that CBD is a non-psychoactive cannabinoid and it does not get you high.
There are only limited studies that looked into the effects of CBD in children. The existing studies are showing that CBD can help in alleviating some of the health problems that mainly affect your children.
Benefits Of CBD For Children
Studies have shown that CBD is beneficial in treating many health conditions. However, the Food and Drug Administration (FDA) only approves CBD for the treatment of epilepsy. A CBD-based medication called Epidiolex is approved by the FDA for treating Lennox-Gastaut syndrome and Dravet syndrome.
According to some of the recent studies, CBD can help in improving the symptoms of autism in children. One study looked at the effects of a solution that contains 30 % CBD oil on 188 children who have autism. It was found that the oral administration of the solution for about a month helped to improve the symptoms like rage attacks, restlessness, seizures, etc. The study also reported some side effects like reflux, lack of appetite, and sleepiness.
It is well proven that using CBD oil can help in alleviating anxiety effectively. Social anxiety disorder, PTSD, OCD, panic attacks, etc. are some of the common anxiety disorders in children that are treated using CBD oil. It was found that using CBD will alleviate the symptoms of anxiety in children and allow them to sleep properly.
Is There Any Risk For Giving CBD To Children?
Cannabis is being used by humans for thousands of years but the use of CBD is relatively new. There are no enough studies on its effects on children. Only a very few studies have shown positive results. Therefore, you should not give CBD to your children without consulting a doctor.
Some studies have shown that using CBD oil in high doses can cause some side effects like restlessness, drowsiness, lack of appetite, fatigue, diarrhea, etc. However, there have been no serious side effects reported when it was used in mild doses.