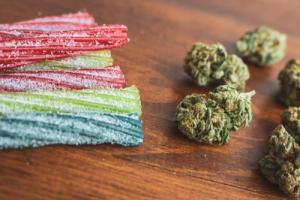 Choosing the right CBD product for you can be a daunting task, as there is a large variety of products available in the market. You can find different types of CBD products from various manufacturers. Therefore, it is important for you to find a CBD product that suits you the best.
Different CBD products can vary greatly in terms of their effectiveness and time taken for giving results. So you should be aware of these products for knowing the right option for you. Hence, we list some of the popular CBD products available in the market and their major pros and cons.
CBD Edibles (Including Pills And Capsules)
These products are popular among the CBD users for their ease of use and convenience. You can find a large number of CBD edibles including CBD gummies, chocolates, brownies, lollipops, candies, etc. There are also CBD pills and capsules available for you in the market.
Pros
These products come with precise doses, therefore, it will be easy for you to calculate the dosage. Also, they are really easy for you to take. CBD edibles can be a great choice for people who cannot tolerate the earthy taste of CBD, as these products come with a variety of enjoyable flavors. You can take them anywhere you go, as they are really convenient to carry. They are also an ideal choice for people who want their CBD products to be discreet.
Cons
These products will have to be digested for releasing the CBD into your bloodstream. Therefore, the results will be slow. They can take almost an hour to give effects. Also, the bioavailability is too low. Hence, it not ideal for people who want immediate and intense results from CBD.
Vaporizers
These are products that can be used for producing CBD vapors that you can inhale easily.
Pros
Provides fast results and high bioavailability. Suitable for people who are looking for immediate relief from their symptoms. These products are ideal for dealing with conditions like chronic pain, panic attacks, seizures, etc.
Cons
These products may contain certain ingredients that can become toxic when heated. So inhaling them can result in health problems.
Oil And Tinctures
CBD oil is a product made by diluting the CBD extracts in some oil bases. Tinctures will contain an alcohol base instead of oil. These are commonly available CBD products that are preferred by a large number of people.
Pros
You can choose different methods to consume them including the sublingual method and oral consumption. They will contain higher concentrations of CBD, hence, you will get fast and intense results. You can also mix them with your foods and drinks for making consumption easier.
Cons
CBD oil might have an earthy taste that can be uncomfortable for some people. Also, dosing can be tricky depending on the product.
There is a wide range of CBD products available in the market. Therefore, you have to choose a product that can fit your requirements.