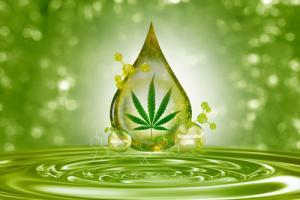 If you are planning to use CBD gummies, you should go through this CBD gummies dosing guide. CBD gummies are one of the CBD products that have been becoming much popular these days for the ease of use and dosage. In addition, CBD gummies are a sweet way to administer CBD into your body. These gummies are much like your childhood gummy bears and are available in bite-sized candies that are colorful and attractive. Each candy will have a fixed amount of CBD.
Apart from being a tasty snack, these candies can offer the CBD benefits that you are looking to have. However, it is important for you to dose the CBD gummies properly to have the benefits. You can ensure the dosage by following the amount of CBD in each gummy. However, you need to take into account many factors of your body to find the right dosage of CBD for you.
Dosing CBD Gummies
It is comparatively easy to dose CBD gummies as each gummy has a set concentration of CBD in it. It will be virtually impossible for you to overdose on CBD. Most of the commercially available CBD gummies will have 10 to 25 mg of CBD per gummy. The number of gummies that you need to take depends on the effect that you are looking to have.
If you are a first time user of CBD, it is recommended to eat only 10 mg CBD gummy per day. This dosage of CBD will let your body get used to CBD. After having 10 mg CBD gummies for a while, you can increase the dosage, if you do not experience any adverse effects. The dosage can be increased to 25 mg per day and you will have more health benefits from this dosage of CBD.
The dosage of CBD gummies will depend on many factors and there are no universal guides for dosing CBD gummies. The reaction of your body to CBD will depend on many factors like your physiology, body weight, level of discomfort, and the concentration of the CBD product that you are using.
The main problem with having CBD gummies is that you can get carried away with the sweetness of the gummies and eat more than your dosage. The sugary flavor of the gummies may lure you to eat more than the recommended dosage and you need to be careful about this while taking CBD in the form of gummies.